Simple and advanced reports
Many reports are available to give you a complete analysis of your activity. Many types exist (customer, products, sales forecasting, ….) that you can use at will.
On the other hand, you have also developed a module that allows you to generate
your own reports using your own parameters.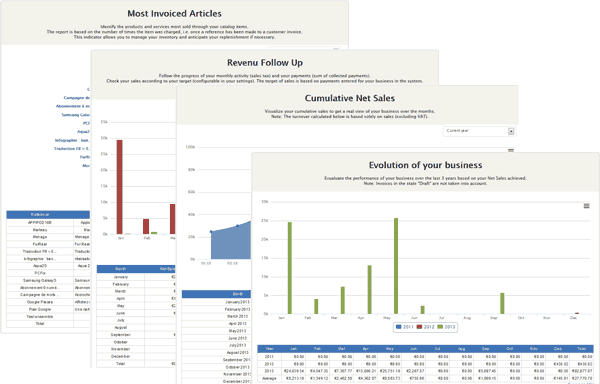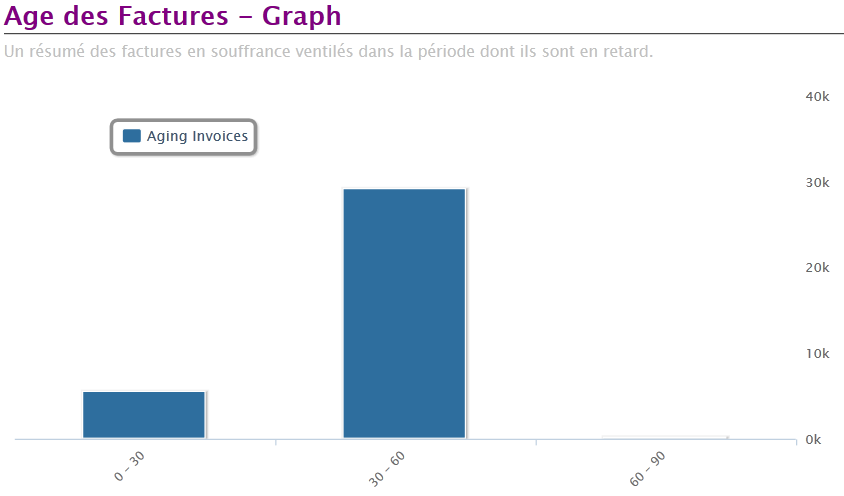 Invoice aging
Based on the age of your invoices, you can analyze those unpaid or not, the good and bad payers and adjust your bankroll.
Annual income report
This report shows you the income received broken down by month in your reporting currency.
You then have visibility month after month of your evolution.


Account statement
This report provides a record for all individual client accounts. 
Optimum visibility for maximum efficiency !
And much more …
Other reports exist, thank you to refer to the module "Reporting" in your profile into SalenGo.