ORDERS
(Purchase Orders, Delivery Orders, …)
It's easy to manage your different orders.
In 2 clicks, you create and edit your purchase orders, convert them into delivery orders and bill your clients.

In addition, with your dashboard, view your current situation in live.
Manage easily and quickly all your clients on the same interface.
The creation and edition of delivery orders and purchase orders are done in a minimum of steps. Here's the procedure to follow :
Create your documents
Send them
Transform them at any time into delivery orders, quotes, invoices, etc.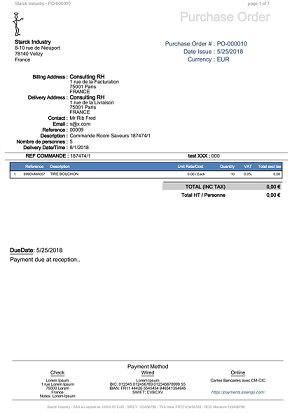 SalenGo allows you to customize all your documents in the colors of your company … Using your logo, your headers, your sales documents, etc …
If you want to use a custom order template, contact us, we can do it for you!