Manage your Production in real time
SalenGo, in conjunction with the Sales Team, now allows you to manage your production team to save time and increase productivity
Real-time overview of your production
SalenGo provides a set of features to manage your production teams as closely as possible. We have also included controls (alerts) and communication between the teams to avoid any problems.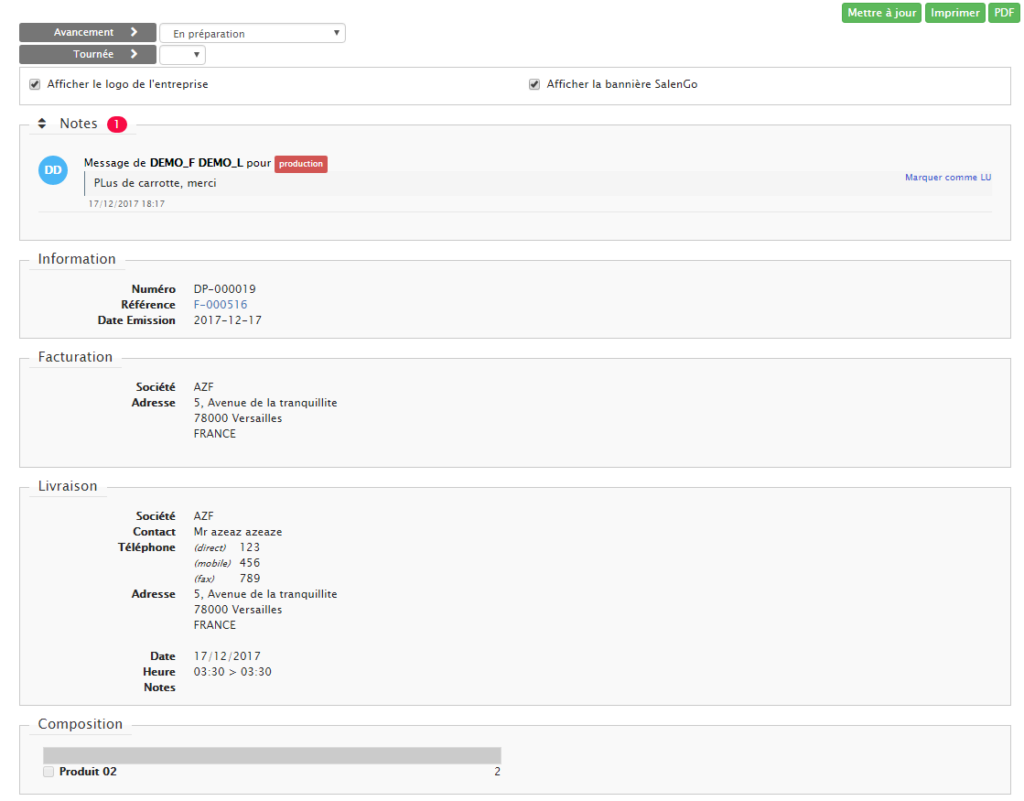 A very descriptive Production Order
All Production vouchers are available online; these are "exportable" in CSV or PDF format.
Reports to save you time
Supply report which will give you information on the quantities needed.
Preparation Report which will give you all the information per Production Order / Customer.